Surface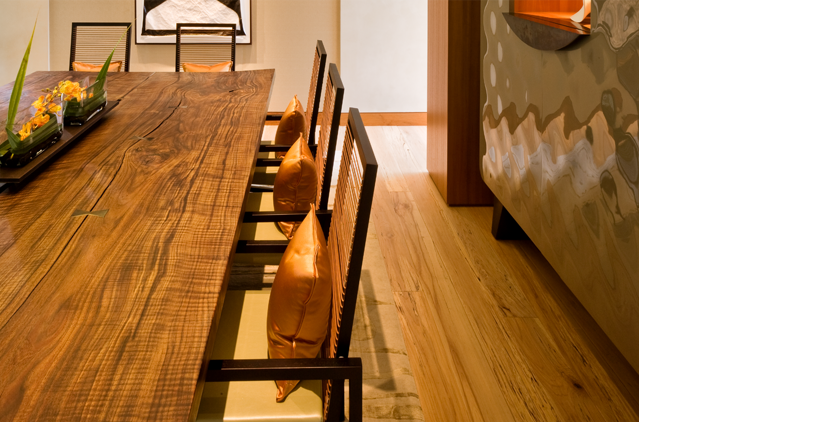 FORMAL DINING TABLE
Solid claro walnut slab top. Bronze tabletop tray with "bronze bow tie" detail. Cabinet doors sculpted with CNC machine and painted with high gloss automotive finish. Solid bronze handles, pear wood veneer interior. Designed in collaboration with River Studio Interiors.
(Photo by Paul Crosby)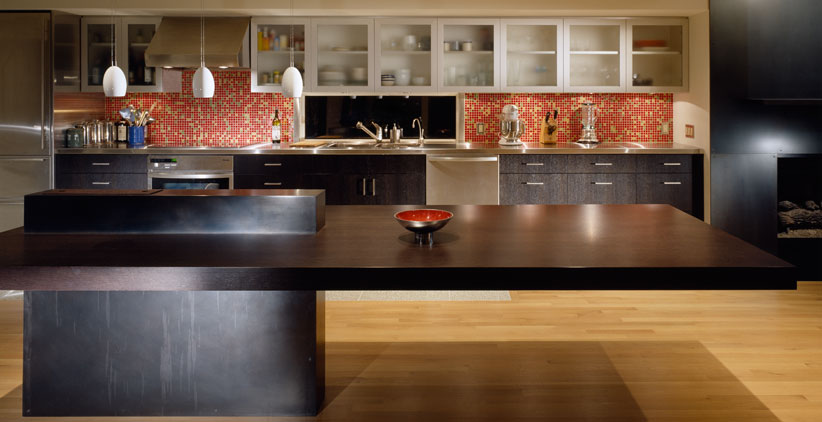 DINING TABLE
Blackened steel base with walnut veneer top. Designed in collaboration with SKB Architects. (Photo by Ben Benschneider)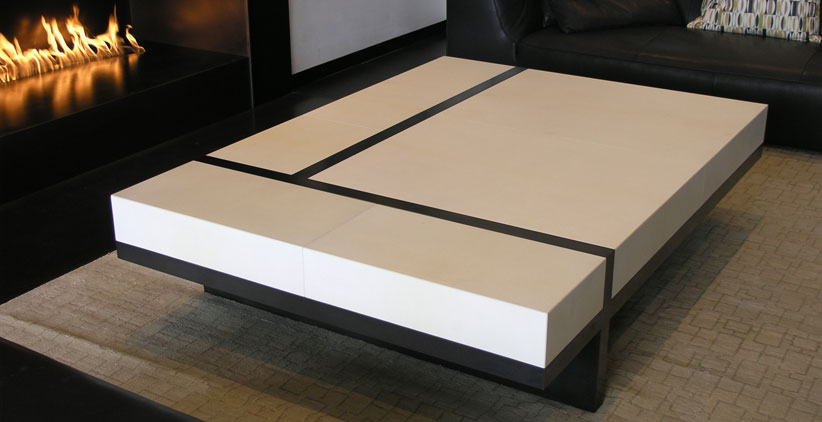 COFFEE TABLE
Blackened steel and parchment panels with a clear lacquer finish.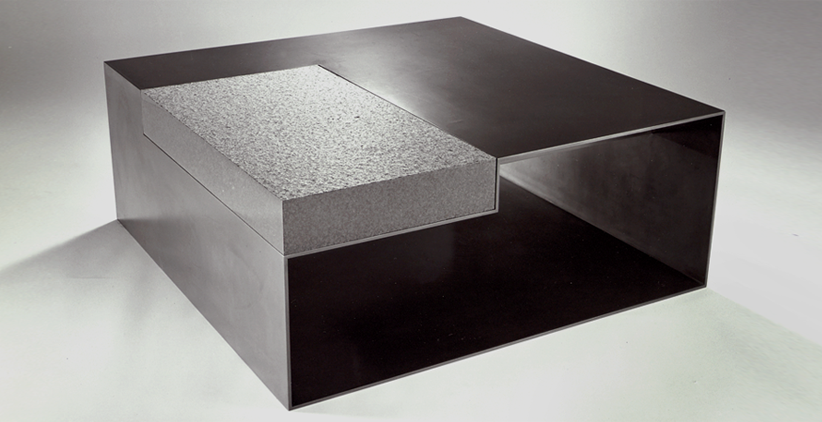 COFFEE TABLE
Blackened steel and flamed granite slab with polished edges.
(Photo by Dan Langely)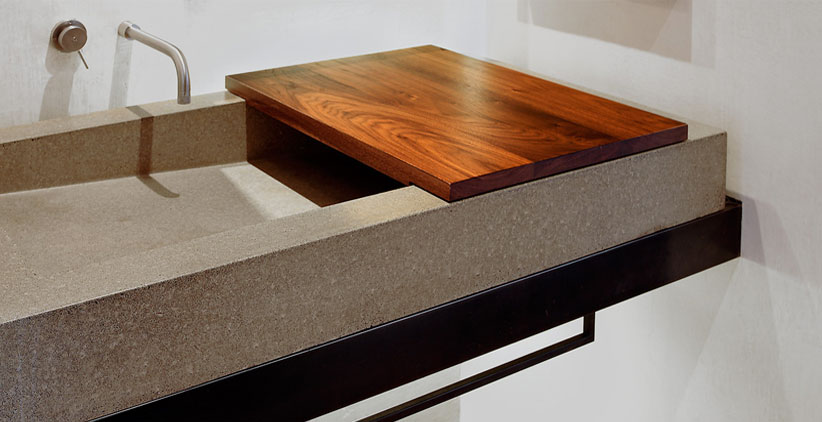 BATHROOM SINK
Cast concrete with blackened steel frame support, with sliding teak tray. (Photo by Mark Woods)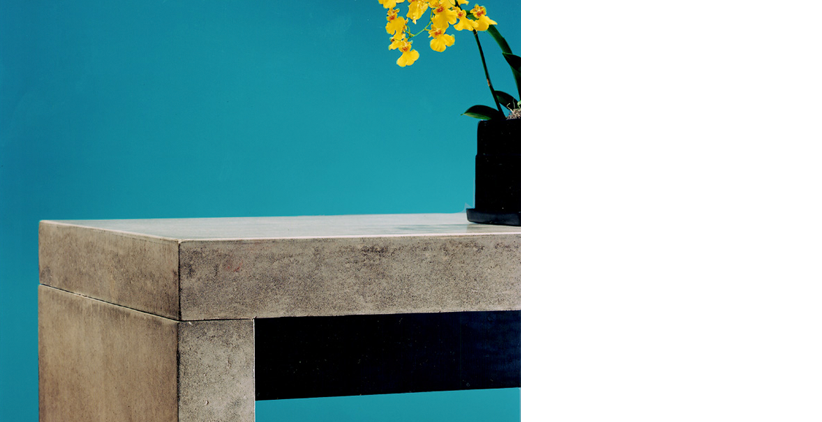 CASH WRAP
Cast concrete counter, with steel drawer below work surface.
(Photo by Eckert & Eckert)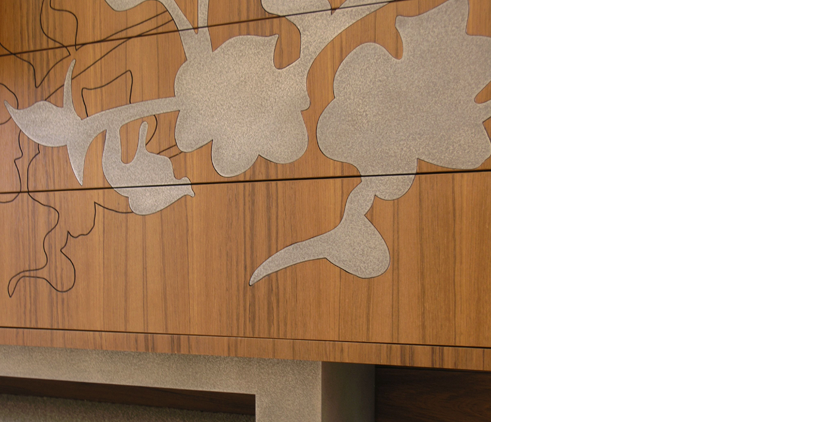 DRESSER
Oak veneer cabinet with inlay of applied nickel. Organic pattern laser-burned into surface.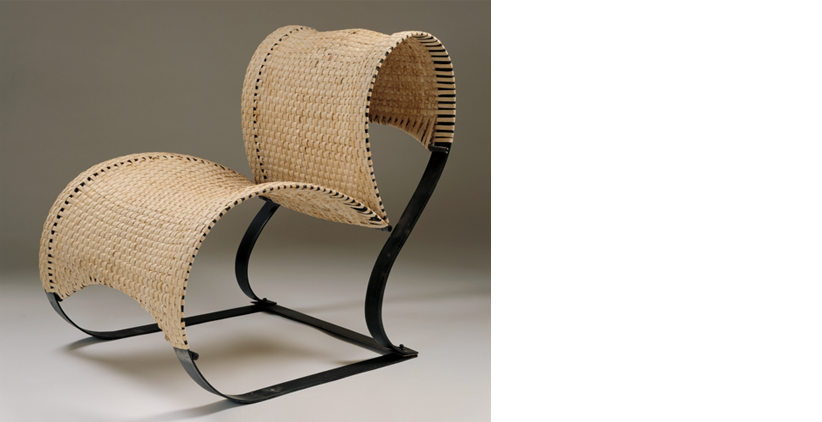 HAND-WOVEN CHAIR
Steel frame with woven split reed.
(Photo by Mark Johnston)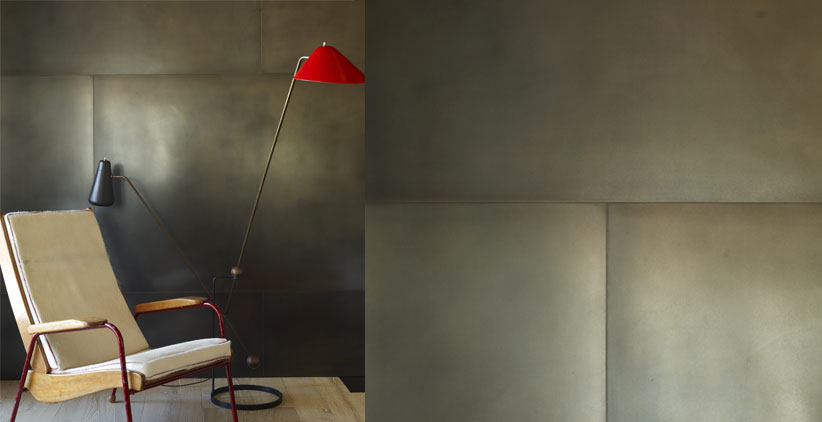 PRIVATE RESIDENCE, ASPEN
Blackened steel wall (detail), mild steel laminated to plywood substrate. (Photo by Jonn Coolidge)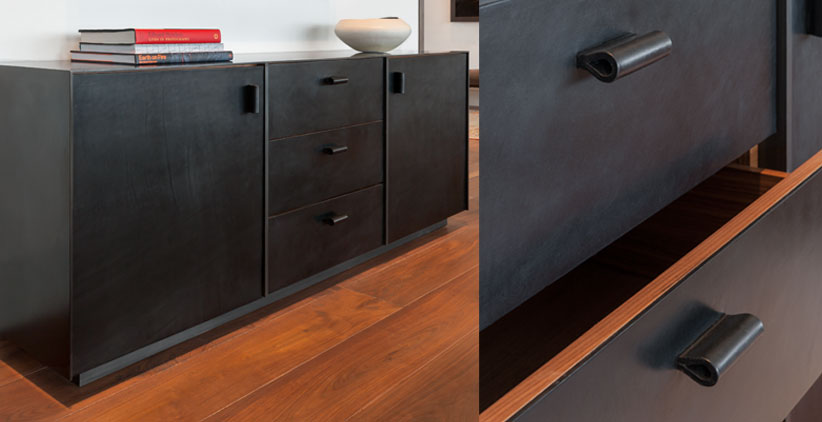 BUFFET
Wood cabinet clad with blackened steel & belting leather.
(Photo by Paul Crosby)