Light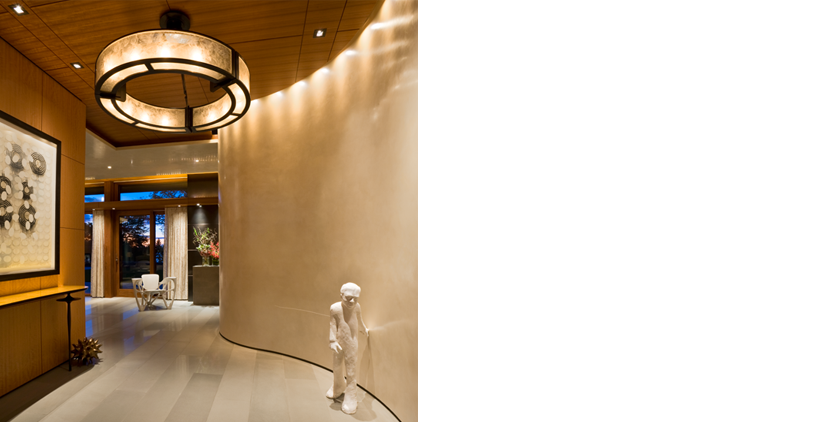 LAKE CALHOUN RESIDENCE, MINNEAPOLIS
Entry chandelier frame and armature fabricated out of bronze and slumped glass. Designed in collaboration with River Studio Interiors. (Photo by Paul Crosby)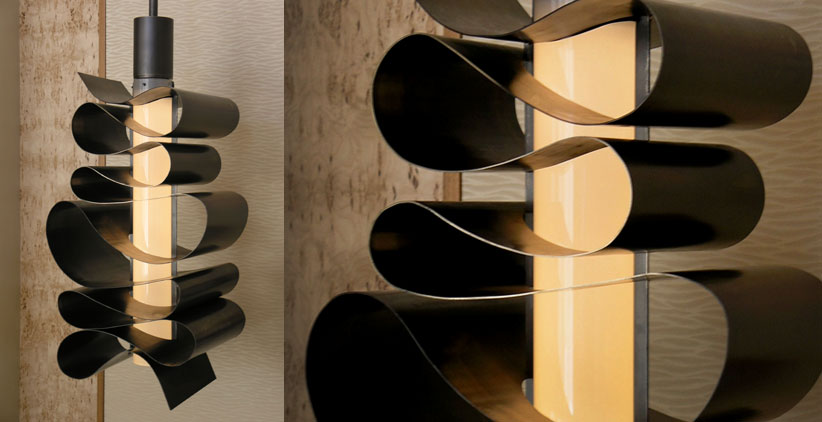 LAKE CALHOUN RESIDENCE, MINNEAPOLIS
Light fixture created from a steel sheet rolled to form and brass plated, with an inner cylinder of glass.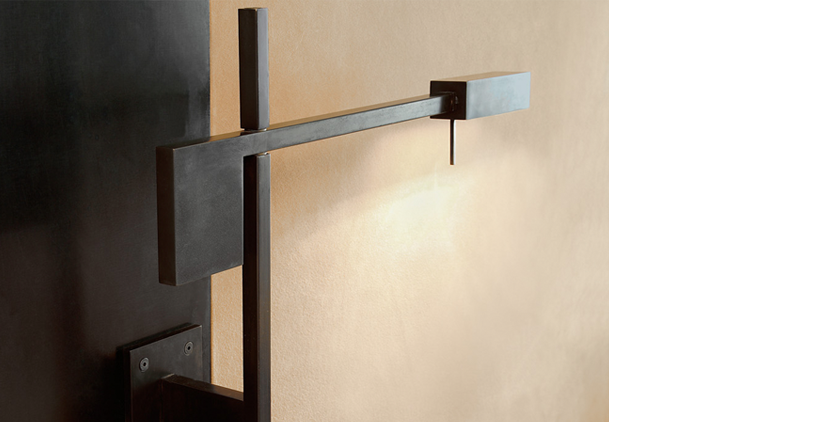 WARD STREET RESIDENCE, SEATTLE
Pivoting bedside lamp of blackened steel. (Photo by Mark Woods)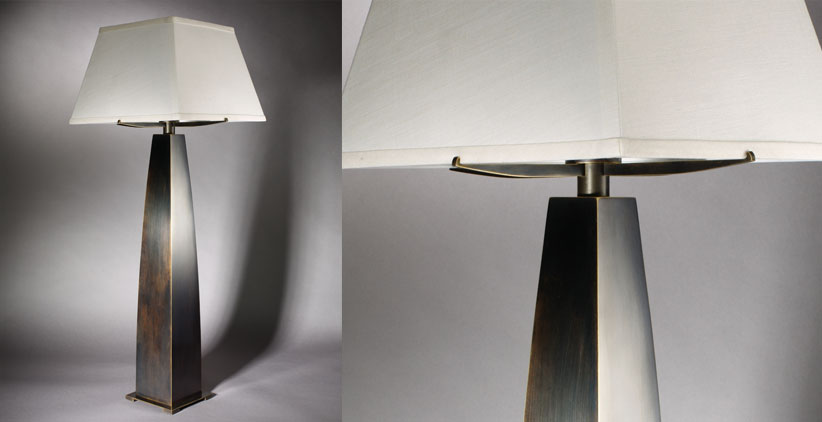 TABLE LAMP
Fully welded steel sheet, brass plated with dark brown patina. Custom linen shade.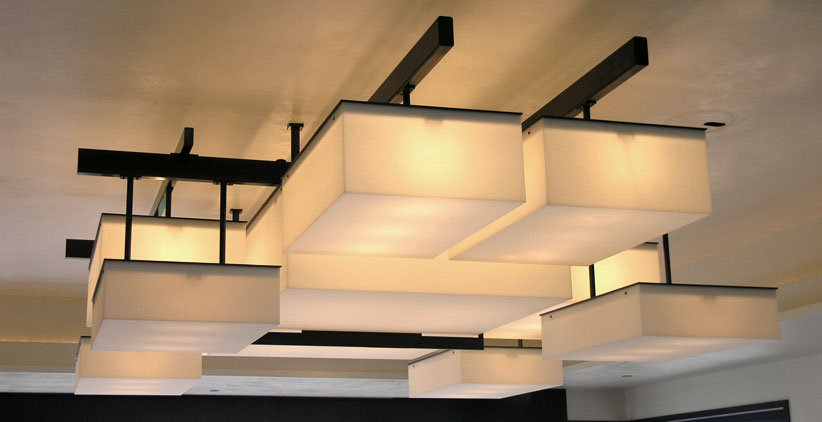 LICHTENSTEIN RESIDENCE, ASPEN
Blackened steel structure with paper-laminated light boxes. Designed in collaboration with Inner Design.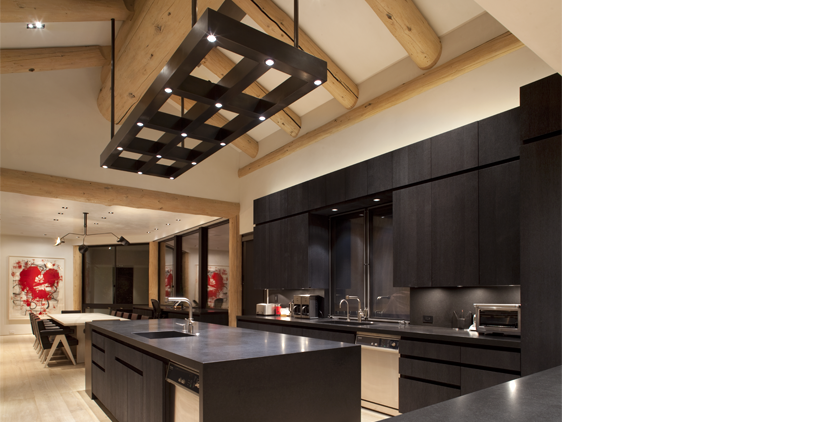 PRIVATE RESIDENCE, ASPEN
Kitchen chandelier, fabricated square tube frame with down lights, UL labeled. Designed in collaboration with Finholm Architects. (Photo by Brent Moss)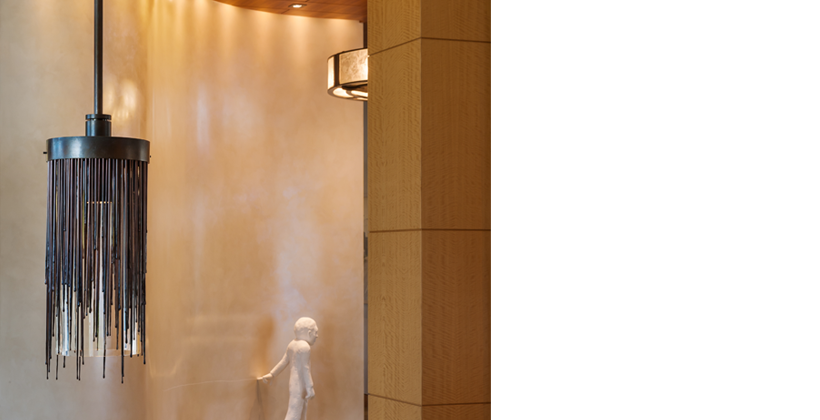 LAKE CALHOUN RESIDENCE
Hanging chandelier - hand forged silicon bronze rods w/ blown glass cylinder. (Photo by Paul Crosby)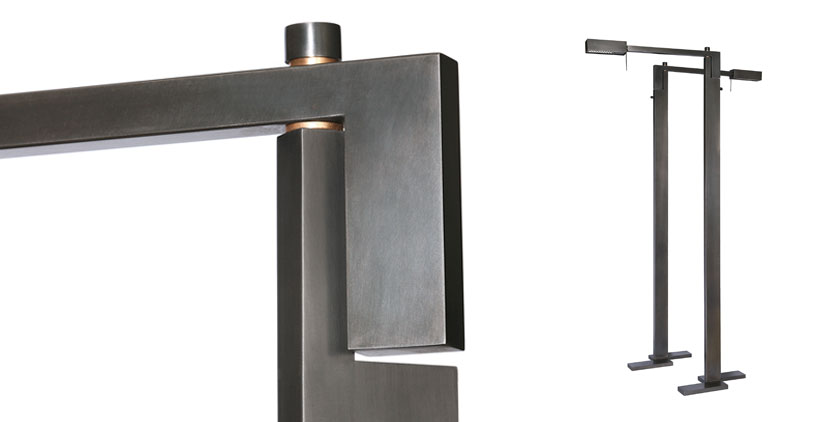 FLOOR LAMP
Pivoting floor lamp of Blackened steel (Photo by Mark Woods)